Working at Premera
At Premera, we make healthcare work better. By focusing on improving our customers' experience purposefully and serving their needs passionately, we make the process easier, less costly, and more positive. Through empathy and advocacy, we change lives.
As the leading health plan in the Pacific Northwest, we provide comprehensive health benefits and services to more than 2 million customers, from individuals to Fortune 100 companies. Our services include innovative programs focused on health management, wellness, prevention, and patient safety. We deliver these programs through health, life, vision, dental, disability, and other related products and services.
Premera Blue Cross is headquartered in Mountlake Terrace, WA, with operations in Spokane and Anchorage. The company has operated in Washington since 1933 and in Alaska since 1952. With more than 80 years of experience in the region, we deliver innovation, choice, and expertise.
Our culture and values
We are creating an environment where our employees can do their best work. With our customers at the center of all we do, our culture promotes employee growth, collaborative innovation, and inspired leadership. Every day, we focus on living our values:
Identify with the customer
Act with urgency
Be excellent
Challenge convention
Do the right thing
Work together
Join us on our journey and you'll work with committed people working together with passion on behalf of our customers.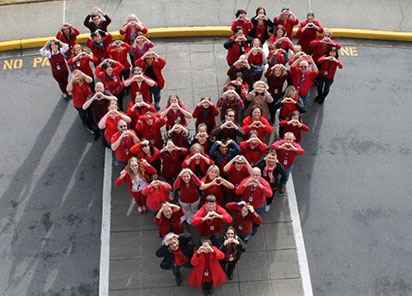 Social impact
Premera's social impact is making a difference in our communities. Through volunteering, community engagement, and corporate giving, we promote new partnerships and are actively sponsoring initiatives that:
Support our company values
Address an identified community need
Directly impact and support innovation in health programs and healthcare service delivery
Enhance the ability of organizations and healthcare services to support their communities
Commitment to diversity
At Premera, we're committed to inclusive hiring practices and creating a diverse workforce that aligns with our values. We hire individuals with varying abilities, backgrounds, and experiences.
Benefits
Our culture
Shared values
Campus atmosphere
Employee recognition programs
Time off
Career development opportunities
Social responsibility and community involvement
Health & wellness
Premera offers a comprehensive benefits package for its employees and their eligible family members
Benefits start on day 1
Medical, dental and vision with affordable plan rates
Wellness incentives and onsite services
Healthy food and chefs who support local farms
Financial
401K with company match, 100% vesting after 3 years
100% employer-paid pension equity plan, vesting after 3 years
Rewards for great performance
Personal funding accounts
Personal safety net - life and disability insurance
Free parking
Commuter benefits
Tuition assistance
Discount program for a wide range of retail products, goods, and services
Veteran recruiting
Premera welcomes and supports veterans and their families. We have veterans working with us from all branches of the U.S. Armed Forces. We also partner with organizations that support veteran job placements.
Campus recruiting
Premera's internship program is expanding. Our interns are applying their classroom knowledge and passion to help make healthcare work better. They are engaged in exciting and challenging projects that impact our customer's lives and contribute to key initiatives.